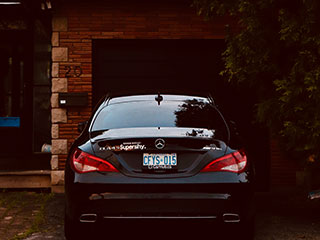 A Company With You In Mind
Garage Door Repair Stamford came into being years ago with the belief that our customers shouldn't have to struggle with a big business when it comes to garage door services. When you try to deal with a company that covers all of Connecticut, it's easy for the needs specific to your door to fall through the cracks. This can mean unnecessary repairs that don't solve the problem, and cost you time and money. Don't let this happen! Instead, let us take care of it and know that we'll work with you to find the best fix.
Whatever You Need, We've Got You Covered
Chances are you might not have a clue why your door is rattling so much, or why it seems to take ages to open. That's okay! It's what we're here for. Our professionals will be able to locate the source of the issue, and come up with the fastest yet most efficient way to handle it. Whether it's one of the many parts that go into operating your door or the opener, we'll know just what to do. Be it repairing, switching out an old part for a new one, simply some maintenance, or installing a new door or opener altogether, you can be sure it'll be done right.
The Benefits Of Being Local
You shouldn't have to sit around wasting your precious free time waiting for your scheduled garage door repair service. With us, you won't have to! We're located here in Stamford, which means we'll be able to take care of your needs in no time. As an added bonus as well, you'll be helping support a company in your area, rather than one that's not even connected to your city's economy.
Have An Emergency? Don't Sweat It
We offer emergency repair services for that unexpected accident or storm that causes a major malfunction. Just give us a call, and we'll be on our way.
What are you waiting for?
Emergency Services Available
Located Close By In Stamford
Repairs, Maintenance, Installation, All Covered
A Company That Cares About You